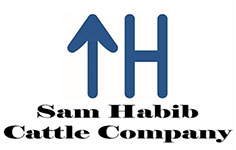 Join us Friday June 23 through Sunday June 25 at the International Agri-Center located at 4500 S Laspina St Tulare, CA 93274
Presented by Sam Habib Cattle Company
Herd practice, 72 works, first come first served, priority to 3 year olds, settle first herd noon Friday
Split horse show 8 am Saturday and Sunday
Open & non pro fence and non pro box drive classes Saturday
Summer Series Featured Class open bridle Saturday following non pro box drive
Youth fence and all boxing classes Sunday
Continue earning 2023 NRCHA and CRCHA points and practice your limited age event or spectacular horses out of the herd.
Last year our summer series events were smaller and fit our 2-day format following a half day herd practice on Friday afternoon. Our events to date this year have been considerably bigger and have required schedule adjustments to keep the length of days reasonable for the exhibitors and staff. When we know the entry counts on Monday the week of the event if required we will move the herd practice to Friday morning and run some or all of the open fence classes on Friday afternoon.

Live Stream & Live Scoring
Coming Soon!
Entry Form
2023 CRCHA Horse Show #6 Entry Form

Preliminary Schedule
2023 CRCHA Horse Show #6 Preliminary Schedule (subject to change based on entry counts 6/19/23)
Timeline
Coming Soon!
Entry Verification
Coming Soon!
Stall, Bedding and RV Reservations
Coming Soon!
Draws
Coming Soon!
Results and Judges Sheets
Coming Soon!
Show Information
2023 CRCHA Horse Show Class List
2023 CRCHA Practice Class List